As a service-oriented business, we offer our customers a diverse array of services with which we take care of you and your crew, as well as your ship and cargo in the best possible way.
For the care, maintenance and repair of the ships in our harbour, we closely cooperate with MOS | Eemshaven Ship Repair. You will have a competent point of contact not only in emergencies but also entirely as needed, and you will get safe and fast help directly on site. This covers everything from the procurement of spare parts to the organisation of trained mechanics and divers for underwater works, who can be called quickly from Eemshaven or von Borkum. Normally, the specialist personnel will be ready for you in the following morning.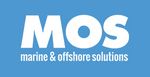 For ships of the offshore industry, there is also the possibility to enquire ship docking stations from us on short notice. The query will be forwarded immediately by us to the harbour master in charge, so that you will get information fast regarding capacities and options.
The island of Borkum in the Northern Sea has an excellent supply and service harbour for the operation and maintenance of offshore wind parks:
Strategically ideal location for seagoing vessels, offshore supply ships and crew transfer vessels
Modern infrastructure
Tide-independent mooring and floating pontoons
Large storage halls and open areas
Long eastern quay
Central helicopter and aircraft flying field
Innovative offshore quarters
If you need more information about this, please contact us and we will be happy to help you.
You have the ability to change your crew via Emden/Eemshaven. We are glad to be there for you with advice and to initiate contact. If you need rooms for yourself and/or your crew to stay overnight, we can recommend accommodations specific to your needs and we will help you with the organisation and making the reservations. We will be sure to find you a safe haven!
At this time, innovative residential quarters are being built for the service staff of the offshore wind park in the Borkum harbour. The needs of the service staff are at the centre as is energetically sustainable living. Besides the enormous savings of time and cost, the residential quarters offer diverse options for recreation and relaxation. Furthermore, a modern infrastructure with shopping possibilities, gastronomy and sufficient parking spaces are being created.
You can stock up with us – but not only on fuel. We will also refill your pantries. For as long as you are mooring with us in the harbour, you will have the possibility to stock up your supplies on shipping trips with or without your crew. We will take you to the local shopping centres and shops or we will run your errands directly for you.
Should you have only a narrow time window, an order can also be placed conveniently via email in advance. Your order will be delivered while you are bunkering.
By the way: Shopping is usually also possible on Sunday mornings, e.g. at Lidl, Markant, etc.